Windows, Doors & Conservatories in Chew Valley & Mendip Hills
At Mark Robbins Improvements Ltd we pride ourselves on customer satisfaction across all services provided in Chew Valley; whether its Doors, Windows, Conservatories or Extensions.
As a local Somerset based company, we know that quality work with an eye to detail is incredibly important which is why we use our experience in all sectors of the industry to ensure you receive a second to none service from design to installation and after-care.
We have completed over 1000 installations in and around Chew Valley including many of the smaller villages such as Mendip, Blagdon and Felton.
We have completed lots of door, window and conservatory installations in and around Chew Valley, here are just a few of our Installation Service Commitments:
We listen to you closely to ensure our solutions always meet your requirements
Throughout the process we are always on-hand to answer questions, no matter how big or small
We are fair and honest, all our pricing, features and recommendations will be explained clearly
We endeavour to exceed your expectations in any project completed!
When looking at changing your windows or doors, or even installing a conservatory or extension, we know that it can be a great investment which is why with Mark Robbins, you're not only choosing from industry leading products, your choosing to work with a company that really cares about its clients and customers in the Chew Valley, Mendip Hills and surrounding areas.
Contact us today to find out more - 01458 445565
Let's discuss the right product for you. Call a member of our team on 01458 445565
Or simply complete our online form to book an appointment
Case Studies
With an incredible satisfaction rate amongst our customers you can rest assured that your project is in safe hands, from start to finish. As a BuyWithConfidence registered company (with a 4.5+ Star Rating) we have lots of happy clients, here are just a few recent testimonials from installations completed in Chew Valley, Mendip Hills and the surrounding villages.
"Just had new porch, front door and rear windows and we are so pleased with the finish, everything is perfect and the workers were very tidy. Would definitely use you again and will certainly recommend you to others."
From a recently completed installation in Somerset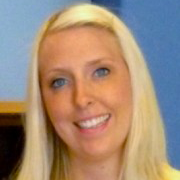 "Mark and team took on a challenge which they faced with professional and expert commitment - keeping us informed and working out obstacles with patience and great attention to detail. We are very pleased!"
A happy customer who required our services in Somerset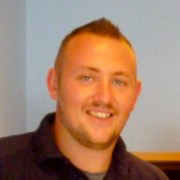 "TVery pleased with the whole process from to finish. Very friendly and professional. The windows and front door look brilliant. The fitters did a very good job."
UPVc double glazing and entrance door fitting completed in West Pennard, Somerset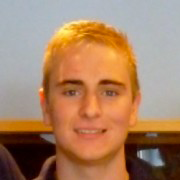 uPVC Double Glazing Windows
We provide a range of solutions for installation of both double glazing and triple glazing windows. Our uPVC windows come in a range of styles, colours and finishes with timber alternative windows and sliding sash windows suitable for many of the period properties in Chew Valley, along with a range of aluminium window, which look great in any modern or contemporary home.
Entrance, Sliding & Bi-Folding Doors
The entrance door can make a stunning, lasting first impression and transform the look of any modern, Victorian or Edwardian house. We supply a range of entrance doors for the home along with sliding patio doors, French doors and stylish aluminium bi-folding doors which can help introduce light into the house and unite the two spaces.
Conservatories & Orangeries
Our wide range of classic uPVC conservatories and luxurious orangeries can help introduce light and space to any home. Traditional style conservatories have been sought after additions to any home and can help increase your floor space and enhance the exterior of your home simultaneously, and with the flexibility available there is something to suit all homes.
Glazed Extensions & Sky Room
We provide a great selection of extensions for both modern and traditional homes. Often seen as an alternative to the traditional conservatory, with the latest contemporary solutions including our Sky Rooms and Loggia, you can be sure the new addition to your home will be functional, superbly constructed and stunning to look at.
Summary
If you are looking for a reliable, affordable installer for your windows, doors or conservatories then look no further. Whether it's energy efficient triple glazing windows for a Victorian property in Chew Valley, or a set of modern bi-folding doors and matching aluminium windows for a new-build residence in Wedmore, get in touch today to find out how we can help.