Tiled and Solid Roofs
Create a stunning, spacious vaulted ceiling with a choice of two roofs
UltraROOF 380
UltraROOF 380 is a simple attractive lightweight tiled roof perfect for both new build conservatories and glazed extensions, as well as replacing an old tired conservatory roof. There are essentially 3 simple components, making it extremely light and easy to install.
UltraRoof380 substantially overcomes – for consumers – the twin issues of the conservatory being too hot in summer and too cold in winter. Moreover, it creates a beautiful vaulted plastered ceiling inside and with a stepped detail at the eaves the perfect place for spotlights.
For those consumers who still want an element of light through their tiled conservatory roof, the clever configurable technology allows the fitment of multiple glass panels – this can be a major consideration to protect light into the adjacent room.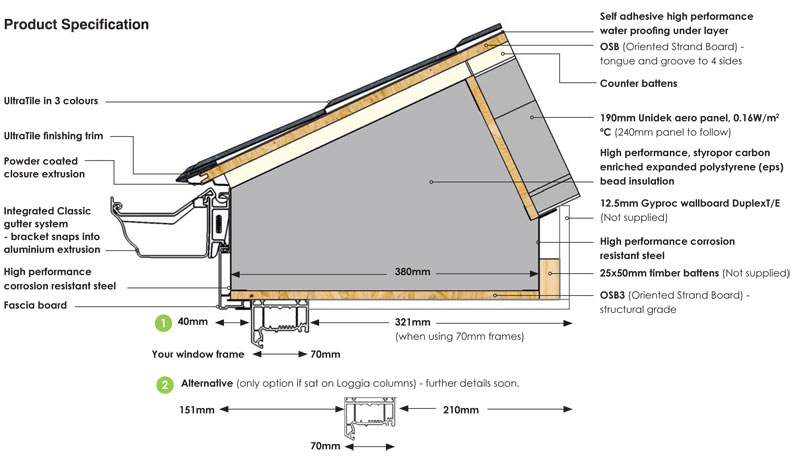 Watch our ULTRAroof video
Overcoming the issues of the conservatory being too hot in summer and too cold in winter with an UltraROOF.
UltraROOF Benefits
Rapid install - 2 hours water tight - 6 hours tiled
Comes with UltraTile engineered copolymer interlocking slate tile- in 3 colours
Incorporate large rectangular glass panels - massive saving over roof windows
Off site manufactured, three simple system components
No tie beam – ever!
Features small external soffit and internal pelmet
Full third party accreditation
Weight only 38Kg/m² - less than others, not much more than glass roof
All external items included - eg. gutter fascia
Choose from three colours for your authentic tile finish

LivinROOF
LivinROOF is the first roofing system designed to give you the flexibility to combine solid roof and glazed roofing seamlessly.
Whether you are constructing a new home extension or replacing an old existing conservatory roof the LivinROOF can give you total design flexibility and the ability to create stylish and thermally efficient rooms like no other solution on the market.
The LivinROOF roofing system is constructed from insulated composite external panels and Kingspan slab insulation, which are strong and robust yet extremely thermally efficient.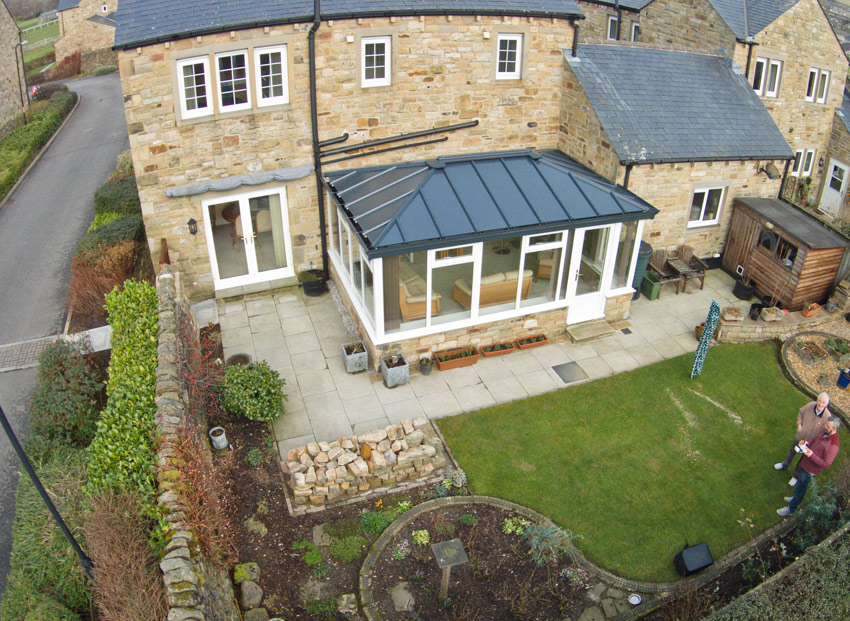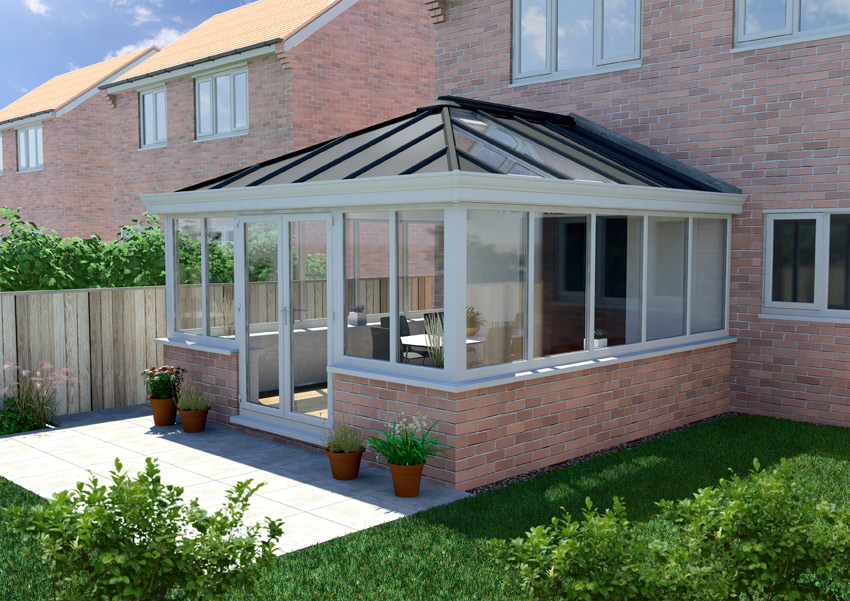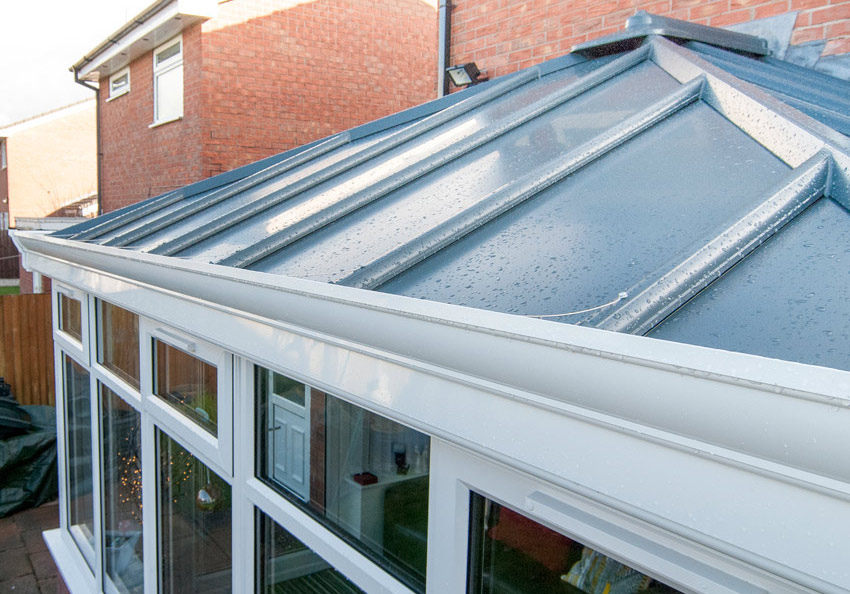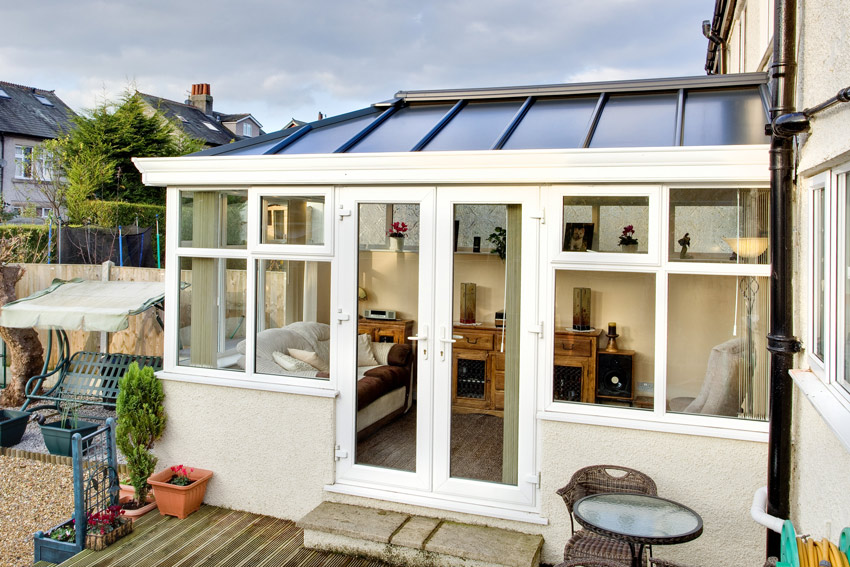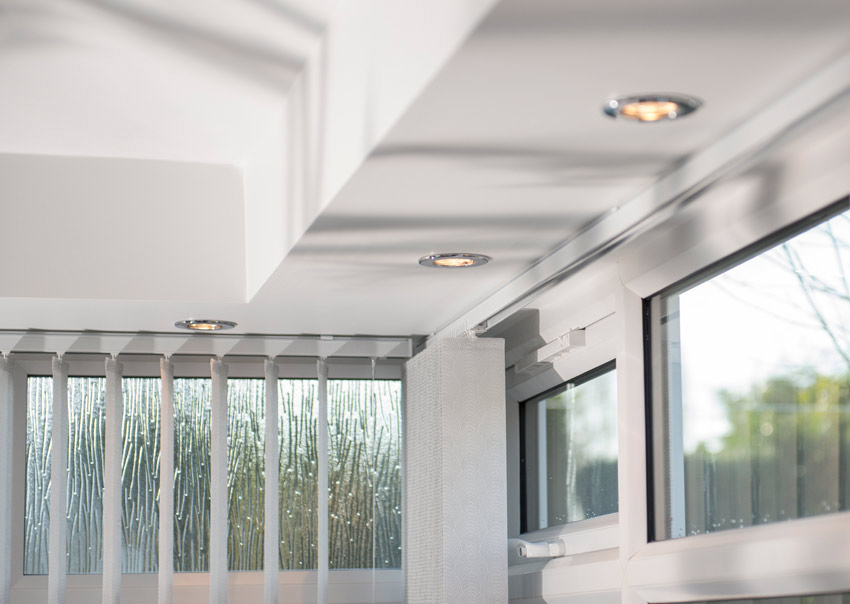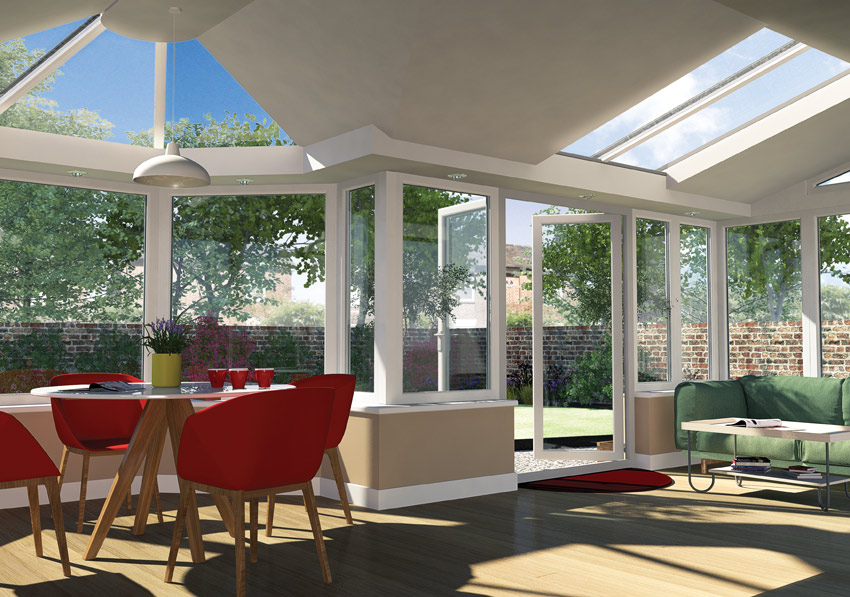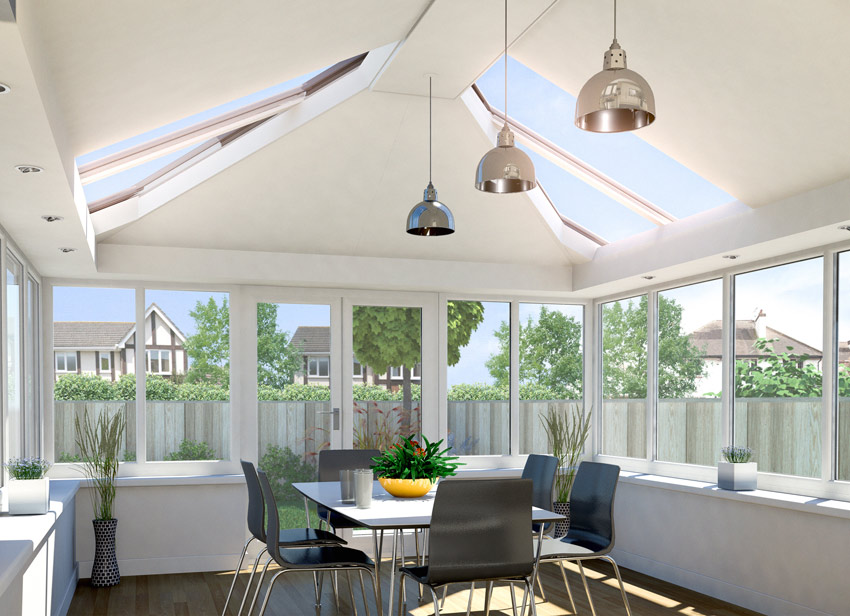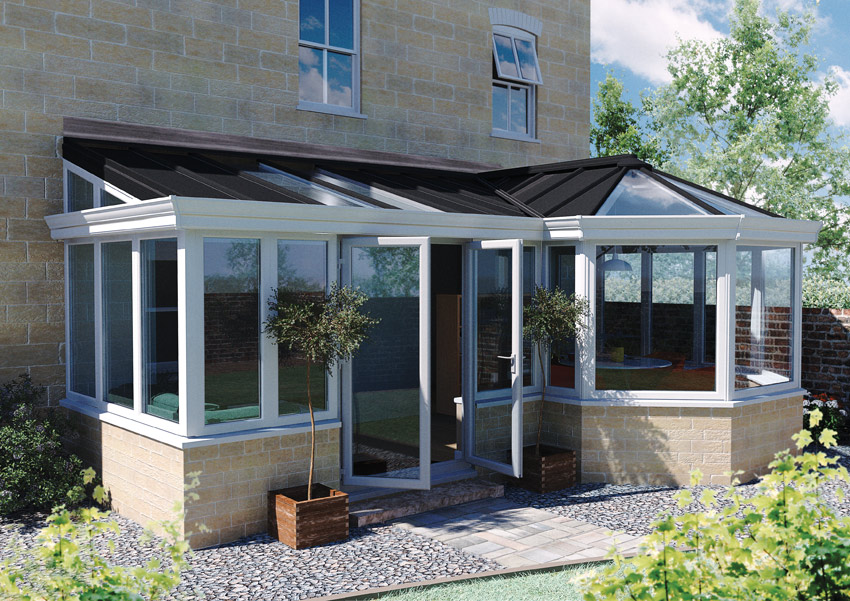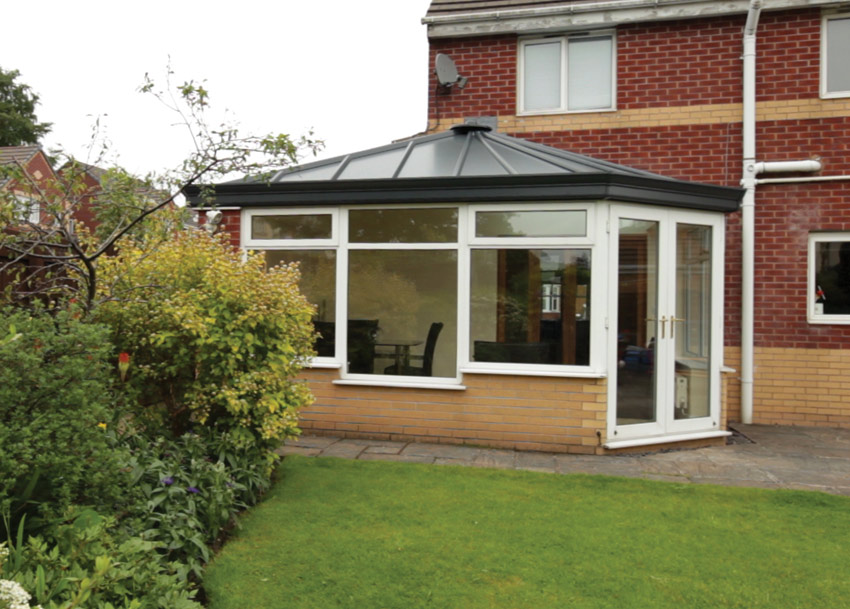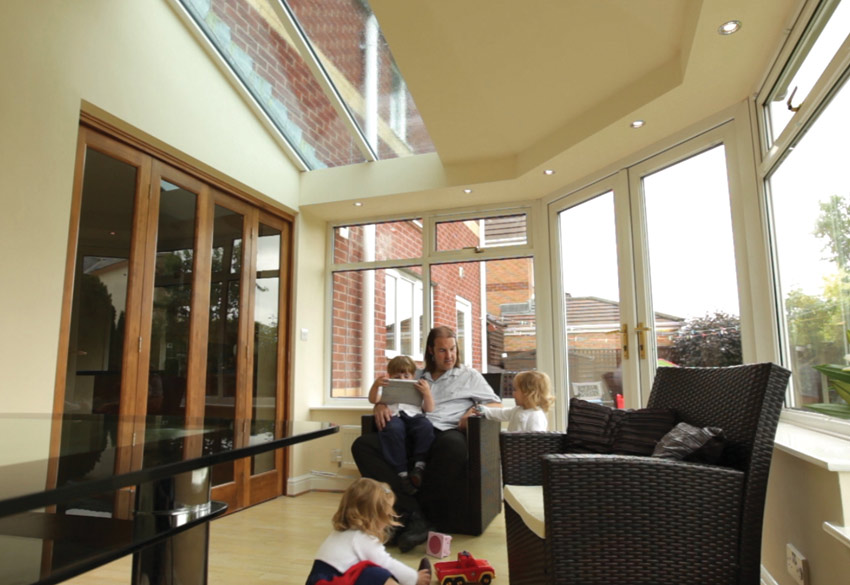 Watch our solid roof video
Overcoming the issues of the conservatory being too hot in summer and too cold in winter with a LivinRoof.
LivinROOF Benefits
All LivinROOF designs come complete with the LivinRoom perimeter ceilingsystem as standard, not only providing the perfect place for spotlights and speakers, but it gives the effect of lifting the vaulted ceiling, giving a light airy feel to the new room.
LivinROOF can incorporate the Classic Cornice - hiding the guttering and giving your conservatory a modern, aethestically pleasing feature
Externally the LivinROOF is finished in urban grey to compliment any housing style and give a contemporary look.
The LivinROOF is quick to install compared to other solid conservatory roofs on the market and because of its prefabricated design, doesn't require any onsite cutting, reducing waste and disruption.
Not quite what you are looking for?
Our roofs are available in these other stunning options
Let's discuss the right product for you. Call a member of our team on 01458 445565
Or simply complete our online form to book an appointment